Ask Your Representative to Support $400 Million for Title X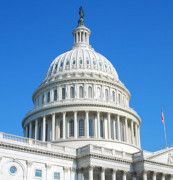 The House of Representatives has begun the process to determine funding levels for federal programs in fiscal year (FY) 2020, which begins on October 1, 2019. Now is the time to take action and ask your member of Congress to request $400 million for the Title X family planning program in the appropriations bill that funds the Departments of Labor, Health and Human Services, and Education (Labor-HHS). Securing $400 million for Title X is one of the most important ways that members of Congress can express their support for the current Title X program while litigation continues to block the harmful new rule.
Rep. Ben Ray Luján (D-NM) is circulating a letter through Friday, March 22, for members of Congress to request the Title X FY 2020 goal. Click below to send a letter to your representative asking her or him to join the letter and support a longstanding public health program that provides essential health care to millions of people every year.
If you are able, please add in details about your Title X health center or program to strengthen the request.