Oppose HR 36, the Pain-Capable Unborn Child Protection Act
Oppose HR 36, the Pain-Capable Unborn Child Protection Act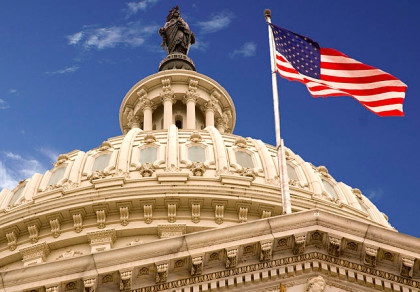 It's National Women's Health Week and NFPRHA is hard at work supporting and defending the publicly funded family planning network. Instead of focusing on improving the health of women and men across the country, Congress is once again pushing an anti-abortion agenda and returning to a bill they had to pull from the House floor in January due to dissent in their own ranks.
Today, the House of Representatives will vote on a revised version of H.R. 36, the "Pain-Capable Unborn Child Protection Act," sponsored by Reps. Trent Franks (R-AZ) and Marsha Blackburn (R-TN). The bill, introduced on the first day of the 114th Congress, would create a national ban on abortion after 20 weeks, and still includes very narrow exceptions for rape, incest, and the life of the woman, with no exceptions for health or fetal anomalies. After significant pushback from Republican women in January around a reporting requirement attached to the rape and incest exceptions, the bill has been revised. Adult women who have been raped and become pregnant, no longer need to have reported that rape to the authorities. However, the abortion provider has to certify that women received counseling and medical care at least 48 hours prior to the abortion being performed. Minors who are victims of rape or incest are still required to report that to law enforcement.
The vote on H.R. 36 is scheduled for late this afternoon. Contact your representatives and tell them to protect women's health and oppose harmful legislation that only serves to limit access to abortion care. Send your representatives an e-mail asking them to vote against the 20-week abortion ban today!
First, Enter Your Zip Code