Support Level Funding for Title X in the FY 2018 Appropriations Package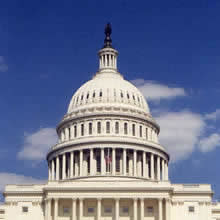 On Monday, January 22, President Trump signed a continuing resolution (CR) to fund the government through Thursday, February 8. House and Senate appropriators are now negotiating another short-term CR and a fiscal year (FY) 2018 package to extend government funding after that point. Over the summer and fall (before the FY 2018 appropriations process was halted to prioritize tax reform), the House voted to eliminate the Title X family planning program, while the Senate Appropriations Committee proposed maintaining its current funding at $286.5 million. The Senate proposal also included language to protect the program's integrity by requiring that the vast majority (90%) of funding support service delivery and no funding could be used to implement any changes to the program's existing regulations.
Beyond Title X, the year-end package will impact many programs upon which the family planning safety net relies, from funding for STI screening, the Maternal and Child Health block grant, and the Social Services Block Grant to extensions of the Children's Health Insurance Program and mandatory funding for the federally qualified health center program. In your letter to your representatives, be sure to include details of why Title X is particularly important in your community and requests to support the other federal funding streams that pay for publicly funded family planning in your state.