Take Action! House and Senate Appropriations Cut Title X in FY16
Deep cuts to Title X will dismantle the family planning safety net and harm the health of our country.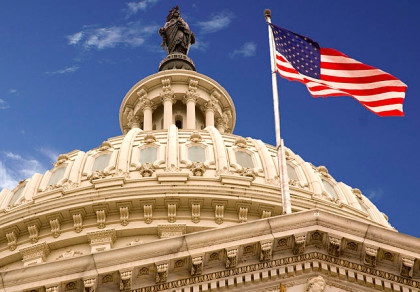 Both the House and Senate Appropriations Labor, Health and Human Services, Education and Related Agencies (Labor-HHS) Subcommittees recently passed their respective fiscal year (FY) 2016 Labor-HHS funding bills, clearing these egregious proposals for consideration on the House and Senate floors. The House draft would completely eliminate the Title X family planning program. The Senate bill would slash Title X funds by $28.7 million to $257.8 million.
The program has already sustained $31 million in politically motivated cuts between FY 2010-FY 2015, forcing staff layoffs, health center closures, and a loss of nearly 700,000 patients served nationally. Either proposal would severely hamper, if not decimate, the family planning network's ability to serve the nearly 4.6 million of men and women nationwide, 70% of whom have incomes at or below the poverty level, that rely on Title X for quality, affordable reproductive and preventive health care. Significant cuts will also make it nearly impossible for the family planning safety net to continue preventing the 1.1 million unintended pregnancies, 500,000 unplanned births and nearly 400,000 abortions that would occur annually without the Title X program.
Some in Congress have sent a clear message that they are willing and prepared to dismantle the Title X program and destroy the family planning safety net. While there is not yet a definite plan for when Congress will move forward with these bills, the time has come to engage with your members of Congress in both the House and Senate to defend the program and have your colleagues and clients do the same. Take action now to tell Congress enough is enough.
First, Enter Your Zip Code