Take Action! House of Representatives to Vote on Bill Repealing ACA, Barring PP from and Restructuring Medicaid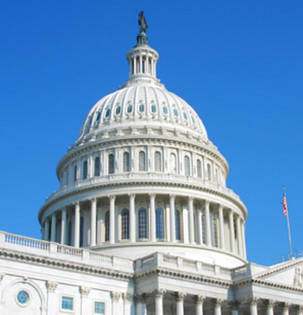 The US House of Representatives is scheduled to vote on passage of its fiscal year (FY) 2017 budget reconciliation package on Thursday, March 23, the seventh anniversary of passage of the Affordable Care Act (ACA). The package, known as the American Health Care Act (HR 1628), repeals major provisions of the ACA, makes significant structural and financing changes to the Medicaid program, and bars Planned Parenthood from participating in Medicaid for one year. If this bill is enacted, it will unequivocally deny access to affordable, high-quality health care coverage to millions of people across the country.
HR 1628 disproportionately affects the poor and low-income that rely on the health care safety net by ending the ACA's Medicaid expansion and phasing out subsidies for low-income Americans. In an effort to court more conservative members of Congress, revisions to the package would also permit states to impose a work requirement on Medicaid beneficiaries and would cut and cap federal Medicaid funding to states by allowing states to select between a per capita cap or a 10-year block grant. The block grant option would additionally make other changes to current Medicaid protections for states selecting this option, including eliminating the requirement that family planning services and supplies be covered by all state Medicaid programs and eliminating Medicaid's freedom of choice protections.

As soon as the bill passes the House, it will then move to the Senate for consideration. Senate leadership has stated that it intends to complete work on the bill before members leave for their April recess (April 10-21).
NFPRHA strongly opposes efforts to restructure Medicaid and limit access to coverage and care for low-income Americans, including in HR 1628. Family planning supporters should ACT NOW to tell their members of Congress to vote no on HR 1628.

First, Enter Your Zip Code