Take Action! House of Representatives to Vote on Revived American Health Care Act!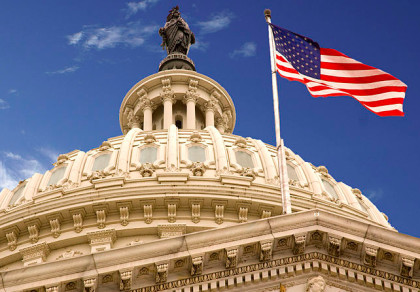 The US House of Representatives has revived its effort to repeal and replace the Affordable Care Act (ACA) and defund Planned Parenthood. As early as tomorrow, Friday, April 28, 2017, congressional lawmakers in the House may vote on a fiscal year (FY) 2017 budget reconciliation package that contains numerous harmful provisions that would dismantle health care coverage and access. The package, known as the American Health Care Act (HR 1628), was previously pulled from the House floor in late March when the Republican caucus could not secure the votes necessary for passage. It includes the following provisions:
• Repeals major provisions of the ACA, including the subsidies to help purchase coverage, Medicaid expansion, and requirement for individuals to have health insurance;
• Makes significant structural and financing changes to the Medicaid program, limiting and cutting federal Medicaid funding to states by allowing states to select between a per capita cap or a 10-year block grant. (The block grant option would potentially make other changes to current Medicaid protections for states selecting this option, which could impact the requirement that family planning services and supplies be covered by all state Medicaid programs and Medicaid's freedom of choice protections.);
• Bars Planned Parenthood from receiving federal reimbursements under Medicaid for one year;
• Permits states to impose a work requirement on Medicaid enrollees;
• Permits states to waive the requirement for plans to cover the ten essential health benefits; and,
• Permits states apply for a waiver that would allow health insurance plans to charge higher premiums for people with pre-existing conditions.
If this bill is enacted, it will unequivocally deny access to affordable, high-quality health care coverage to millions of people across the country, and will disproportionately affect poor and low-income people who rely on the health care safety net.
AHCA will go to the Senate for its consideration if House Republicans are able to secure the 216 votes necessary for passage in their chamber. It is unclear if and when the Senate would consider the bill, and if it is viable for passage as currently proposed. The package must first face review by the Senate parliamentarian, for her assessment of whether the many provisions of the bill would pass a Senate rule which requires that all provisions in a budget reconciliation bill have a direct impact on the budget, also known as the Byrd rule.
NFPRHA strongly opposes efforts to defund Planned Parenthood or restructure Medicaid and limit access to coverage and care for low-income Americans, including in H.R. 1628. Family planning supporters should ACT NOW to tell their members of Congress to vote no on H.R. 1628.

First, Enter Your Zip Code