Take Action! House Committee Proposes Title X Elimination in FY 2017, Senate Appropriations Committee Flat Funds Program
Take Action! Support Title X in FY 2017!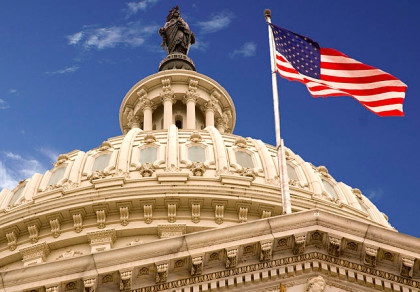 The House and Senate Appropriations Committees recently released their fiscal year (FY) 2017 Labor-HHS funding bills. The House bill completely eliminates Title X, while the Senate version flat funds the family planning program at $286.5 million.

Both proposals are absurd. Recent research suggests that $737 million is necessary to help ensure services are provided to women in need of subsidized family planning care, and additional support is likely required to respond to the Zika virus. Now is the time for strong support for Title X in both chambers.

Without robust funding, it will be nearly impossible for the family planning safety net to continue respond to the Zika virus, let alone prevent the 1 million unintended pregnancies, 501,000 unplanned births and 345,000 abortions that would occur annually without the Title X program. The time has come once again to engage with your members of Congress and the president and tell them to support increased funding for the nation's only dedicated source of family planning funds.


Public Comments
Jun 7th, 2016
Saaliha K. from San Fernando, CA signed.
Jun 7th, 2016
Angela H. from Clay City, IN writes:
This is an investment in long term savings on welfare, medical bills for diseases like Zika cancer and HIV, etc. Spending on family planning health services saves $$$ and lives.
Jun 7th, 2016
Leslie P. from Jefferson City, MO writes:
Title X is a necessary and worthwhile investment in Americans' health!
Jun 7th, 2016
Beth P. from Indianapolis, IN writes:
As a health care provider, I see the need for and benefit of Title X services.