Tell the Senate: "Do not condone discrimination in Title X"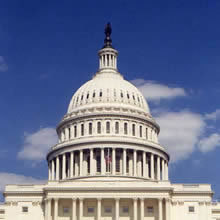 The Senate is expected to vote TOMORROW OR THURSDAY on H.J. Res 43, a resolution introduced by Representative Diane Black (R-TN) that seeks congressional disapproval of the Title X regulation, "Compliance with Title X Requirements by Project Recipients in Selecting Subrecipients." Family planning opponents are attempting to nullify the regulation using a procedural tool known as the Congressional Review Act (CRA) that allows for congressional oversight of agency rulemaking. If the Senate disapproves by a simple majority (51 votes), the regulation is blocked unless the president vetoes the disapproval resolution. Now more than ever, contacting your senators is vital to ensuring the stability of the Title X safety net.
The foundation of Title X's success is the longstanding commitment to ensuring that its provider network be designed by the communities it serves for those communities. Recognizing this, the previous administration finalized the Title X regulation in December 2016 to reinforce and clarify that Title X grant recipients may not prohibit a highly qualified family planning provider "for reasons unrelated to its ability to provide services effectively." Prior to the regulatory clarification, 14 states had passed laws to restrict participation in the Title X program either by tiering (whereby a state law gives preference in the distribution of Title X funds to specific types of entities, often effectively or explicitly excluding family planning-focused providers) or by barring specific types of providers such as Planned Parenthood. The regulation helps ensure patients have access to trusted, highly qualified family planning providers that are best-equipped to help them achieve their family planning goals.
Passage of H. J. Res. 43, or its Senate companion resolution, S. J. Res. 13, introduced by Senator Joni Ernst (R-IA), effectively condones the use of discriminatory practices in establishing the safety-net provider networks upon which millions of poor, low-income, uninsured, and vulnerable individuals rely for high-quality family planning and sexual health services. If this regulatory protection is stripped away, states may feel emboldened to discriminate against providers in the Title X network for a variety of reasons irrelevant to the provision of high-quality family planning services.
NFPRHA strongly opposes efforts to weaken Title X, including H. J. Res. 43 and S. J. Res. 13. Family planning supporters should ACT NOW to tell their Senators to support Title X and oppose H. J. Res. 43 and S. J. Res. 13.
First, Enter Your Zip Code