Tell Your Members of Congress: Don't Eliminate Title X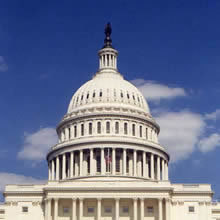 For the sixth time in the last eight years, the House has proposed elimination of the Title X family planning program. (The two years when the House did not propose elimination were years in which the House never released a draft Labor-HHS proposal.) The current draft would also bar Planned Parenthood health centers from receiving any federal funds appropriated under the bill and add refusal language to the package. It also proposes significant cuts and/or the elimination of several other essential public health funding streams.
These cuts come as part of an almost $5 billion cut to the Labor-HHS bill – a funding level that is woefully inadequate to meet communities' basic needs. NFPRHA strongly opposes the devastation to the public health safety net.
First, Enter Your Zip Code