Tell the House: Stop the Political Theater; Get to Work!
Support the Women's Health Protection Act and Oppose 20-Week Ban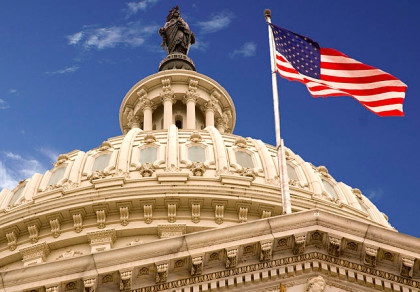 As NFPRHA continues its work to support and defend the publicly funded family planning network, opponents in Congress are once again pushing their routine, January anti-abortion agenda, forcing early votes on harmful legislation aimed at limiting access to health care.
Tomorrow, the House of Representatives will vote on H.R. 36, the "Pain-Capable Unborn Child Protection Act," sponsored by Reps. Trent Franks (R-AZ) and Marsha Blackburn (R-TN). The bill, introduced on the first day of the 114th Congress, would create a national ban on abortion after 20 weeks, and includes very narrow exceptions for rape, incest, and the life of the woman, with no exception for health or fetal anomalies. House leadership has made passing this bill a priority, and has bypassed the committee process in order to vote for passage on January 22nd, the 42nd anniversary of Roe v. Wade. Sen. Lindsay Graham (R-SC) is expected to re-introduce the Senate version of the 20-week ban soon. The White House has already issued a Statement of Administration Policy that if the President were presented with this legislation, his senior advisors would recommend that he veto this bill.
Contact your representatives and tell them to protect women's health and oppose harmful legislation that only serves to limit access to abortion care. Send your representatives an e-mail asking them to vote against the 20-week abortion ban today!
First, Enter Your Zip Code