URGENT UPDATE: House Drops 20-Week Ban; Pivots to Abortion Coverage Ban
Ask Representatives to Oppose H.R. 7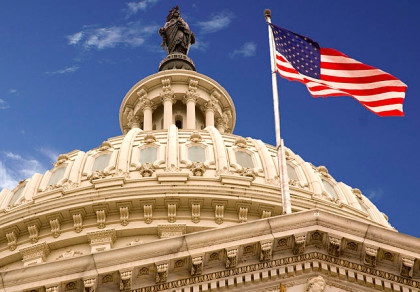 As NFPRHA continues its work to support and defend the publicly funded family planning network, opponents in Congress continue to play political games with the lives of women and their families. Yesterday, two House Republican women, Rep. Renee Ellmers (R-NC) and Rep. Jackie Walorski (R-IN), went to the House floor and pulled their cosponsorship of H.R. 36, the "Pain-Capable Unborn Child Protection Act." With others threatening to follow suit, House leadership announced that they would not be voting on the bill today as planned. Instead, they will be voting today on H.R. 7, the "No Taxpayer Funding for Abortion and Abortion Full Disclosure Act." H.R. 7, sponsored by Rep. Chris Smith (R-NJ) expands upon the existing, and already onerous, federal abortion coverage bans. The bill would:
Deny millions of women and families premium tax credits if they purchase a health insurance plan that covers abortion;

Permanently ban federal health insurance programs such as Medicaid from including abortion coverage;

Ban abortion coverage in all multi-state health insurance plans; and,

Permanently deny the District of Columbia the ability to spend its local tax funds on abortion care in its Medicaid program.
Contact your representatives and tell them to protect women's health and oppose harmful legislation that only serves to limit access to abortion care. Click here to send your representatives an e-mail asking them to vote against H.R. 7 today!
First, Enter Your Zip Code