Ask your Senator to vote YES for women's health!
SGR Women's Health amendment in Senate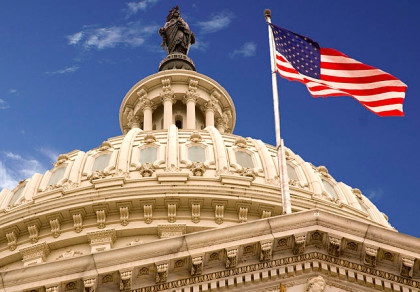 This afternoon, the Senate is debating the sustainable growth rate (SGR) fix, which overwhelmingly passed the House late last month. The SGR bill, which has been criticized by women's health advocates for failing to include resources for family planning and sexual health providers, was hotly debated prior to House passage for including Hyde amendment language in a provision extending the ACA-mandated supplemental funds for community health centers. An agreement has been struck between Republicans and Democrats of the Senate to consider six amendments—three introduced by each party. One of the Democrats' amendments will be offered by Senator Patty Murray (D-WA) as the Women's Access to Quality Health Care Act. The amendment would: authorize $500 million for Title X for FY16 through FY19; extend enhanced Medicaid reimbursement for primary care physicians and expand it to include OB/GYNs and certified nurse midwives; support training programs for women's health nurse practitioners; and adequately fund community health centers while removing the Hyde language. All of the amendments, including Sen. Murray's, will be subject to a 60-vote threshold.
The amendment is currently cosponsored by Minority Leader Harry Reid (D-NV), and Sens. Ron Wyden (D-OR), Sherrod Brown (D-OH), Tammy Baldwin (D-WI), Michael Bennet (D-CO), Richard Blumenthal (D-CT), Barbara Boxer (D-CA), Al Franken (D-MN), Mazie Hirono (D-HI), Barbara Mikulski (D-MD), Chris Murphy (D-CT), Bernie Sanders (I-VT), Debbie Stabenow (D-MI), and Jeanne Shaheen (D-NH).
We do not know the exact timing of the amendment, but it could be considered as early as later this afternoon. Please contact your Senator, particularly those who have not yet cosponsored the amendment, and ask them to vote YES on the Women's Access to Quality Health Care Act amendment to the SGR bill.
First, Enter Your Zip Code