Senate to Consider Reconciliation Package that Repeals ACA, Defunds Planned Parenthood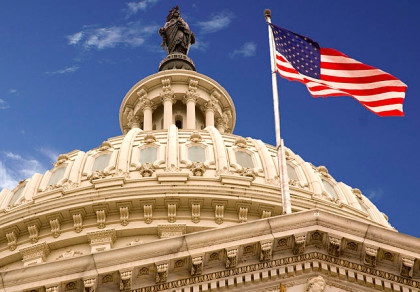 As early as this afternoon (December 3), the Senate will vote on HR 3762, the Restoring Americans' Healthcare Freedom Reconciliation Act of 2015. Similar to legislative activity in the House of Representatives in late October, Senate Republicans are utilizing a powerful budget maneuver known as budget reconciliation in an effort to repeal major pieces of the Affordable Care Act (ACA), defund Planned Parenthood for one year, and eliminate the Public Health & Prevention Fund.

The Senate rules for reconciliation are different than those for other legislative measures: passage only requires 51 votes rather than 60, the standard threshold for a filibuster-proof majority, meaning that the Republican caucus is able to pass a bill with up to three defections and no help from Senate Democrats. Senate Republican leadership has been clear that it would not bring a measure to the floor that could not be passed; therefore, this will be the first time since the ACA's enactment that congressional opponents will successfully pass and send to the President's desk legislation to repeal the ACA.

The reconciliation package includes a number of damaging provisions to the publicly funded family planning provider network and the millions of individuals served by it. If signed into law, HR 3762 would establish a one-year moratorium on Planned Parenthood and its health centers' participation in the Medicaid program and would also "redirect" funding by providing an additional $235 million to federally qualified health centers under the Section 330 program during the same period. (The $235 million reflects multi-year federal savings that the Congressional Budget Office reported would be achieved by defunding Planned Parenthood for one year.) The legislation would also dismantle essential pathways to affordable health coverage by eliminating the ACA's health insurance subsidies for private plans purchased on the marketplace. Furthermore, the bill would abolish the Prevention and Public Health Fund, repeal the individual and employer insurance mandates, and eliminate the medical device tax. Furthermore, debate is currently underway, and Senate Republicans are expected to add a two-year phase-out of the ACA's Medicaid expansion, which 30 states and the District of Columbia have adopted to offer coverage to a broader swath of poor and low-income individuals.

President Obama has affirmed formally that he will veto the reconciliation bill, and congressional Democrats have been clear that they will stand with the President and ensure that there are not enough votes to override the President's veto to sign HR 3762 into law. However, as NFPRHA continues its work with its champions on Capitol Hill and in the White House, it is essential that President Obama and Senators hear from all family planning supporters that you back their efforts to protect family planning. ACT NOW by letting President Obama and Senators know that you oppose any attempts to undermine the publicly funded provider network's ability to provide essential, high-quality family planning services to poor and low-income women and men.

Tell your elected officials to oppose budget reconciliation.
First, Enter Your Zip Code