Take Action! House Committee Proposes Title X Elimination in FY 2017, Senate Appropriations Committee Flat Funds Program
Take Action! Support Title X in FY 2017!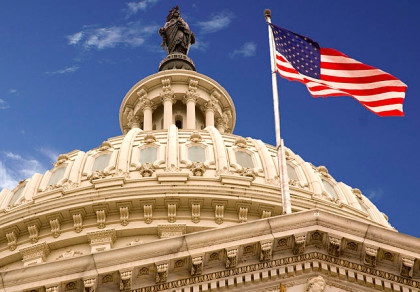 The House and Senate Appropriations Committees recently released their fiscal year (FY) 2017 Labor-HHS funding bills. The House bill completely eliminates Title X, while the Senate version flat funds the family planning program at $286.5 million.

Both proposals are absurd. Recent research suggests that $737 million is necessary to help ensure services are provided to women in need of subsidized family planning care, and additional support is likely required to respond to the Zika virus. Now is the time for strong support for Title X in both chambers.

Without robust funding, it will be nearly impossible for the family planning safety net to continue respond to the Zika virus, let alone prevent the 1 million unintended pregnancies, 501,000 unplanned births and 345,000 abortions that would occur annually without the Title X program. The time has come once again to engage with your members of Congress and the president and tell them to support increased funding for the nation's only dedicated source of family planning funds.


Post Public Comments
Public Comments (204)
Jul 20th, 2017
Kurt S. from Tulsa, OK writes:
Title X services are not only important to women's health, but also men's health. The assistance that Title X provides to people throughout the United States saves not only lives, but also money. Every dollar spent saves much more money that would be spent in unintended pregnancies as well as complications from STI infections. Please fully fund Title X services.
Mar 2nd, 2017
Ashley M. from Baytown, TX signed.
Mar 2nd, 2017
Gina B. from HOuston, TX signed.
Mar 1st, 2017
Someone from HOuston, TX signed.
Feb 10th, 2017
Someone from Washington, DC signed.
Sep 22nd, 2016
Kathy F. from East Berlin, PA signed.
Aug 12th, 2016
Donna W. from Joplin, MO signed.
Aug 10th, 2016
Someone from Mishawaka, IN signed.
Aug 10th, 2016
Bettina L. from Noblesville, IN signed.
Aug 10th, 2016
Pamela L. from Mishawaka, IN signed.