Tell Congress: Override the Hobby Lobby Decision
Support the Protect Women's Health from Corporate Interference Act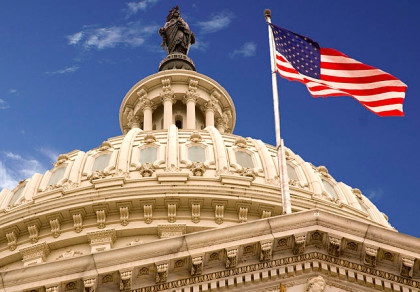 Senators Patty Murray (D-WA) and Mark Udall (D-CO) and Representatives Diana DeGette (D-CO), Louise Slaughter (D-NY), and Jerrold Nadler (D-NY) have introduced the "Protect Women's Health from Corporate Interference Act" in their respective chambers to counteract the Supreme Court's damaging Hobby Lobby ruling.
The bill would restore the contraceptive coverage requirement guaranteed by the Affordable Care Act, preventing employers from denying coverage of any health services—including contraception—guaranteed to their employees and dependents under federal law. The bill also states that the Religious Freedom Restoration Act (RFRA), which was the law under which the Supreme Court ruled that closely held corporations do not have to comply with the contraceptive coverage requirement, does not allow employers to refuse to comply with federal law that requires coverage of specific health services. It also includes language clarifying that the bill does not alter the existing accommodation for religious nonprofit organizations or exemption for houses of worship; the bill does not codify the accommodation or exemption.
These congressional champions need the support of advocates across the country to help compel their colleagues to act in the interest of women's health. Please take a moment to urge your representative and senators to co-sponsor this important legislation and make every effort to ensure it is signed into law. The Senate is expected to vote on the bill as early as this week.
First, Enter Your Zip Code