Tell Senators Not to Dismantle Health Care Access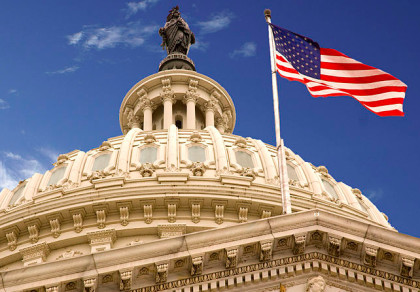 On Tuesday, July 26, the Senate narrowly passed (51-50) a procedural vote that officially brought the Senate's Affordable Care Act repeal bill to the floor for consideration. The vote was decided largely on party lines except for Senators Susan Collins (R-ME) and Lisa Murkowski (R-AK) who both voted no, forcing Vice President Mike Pence to cast a vote to break the tie. It is critical that you and your networks reach out to your senators today to tell them to vote against attacking the family planning safety net and repealing the ACA.
The Senate is currently engaging in 20 hours of debate during which it will consider several different proposals as substitute amendments. Last night, the previously introduced Better Care Reconciliation Act was introduced as a substitute and failed 43-57. This afternoon, the Senate is expected to vote on a straight repeal without any replacement as a substitute, which is also expected to fail.
Leader McConnell has also introduced a revision to the provision originally intended to bar Planned Parenthood from receiving federal Medicaid reimbursements for one year. The revision lowers the threshold from $350 million in Medicaid reimbursements in fiscal year (FY) 2014 to $1 million in that same period to bar additional abortion providers. This may assuage the Parliamentarian's objection that the previous version only impacted Planned Parenthood. NFPRHA is working to confirm which if any of its non-Planned Parenthood members would now meet the criteria and would be subject to the one-year ban. If you believe it is a possibility, please be in touch with Jessica Marcella (jmarcella@nfprha.org) as soon as possible.
When the 20 hours of debate have been exhausted, probably late Wednesday night or early Thursday morning, the Senate will move into an open amendment process known as "vote-a-rama," during which it will consider an unlimited number of amendments on the bill. Vote-a-rama is expected to wrap up sometime in the early morning hours of Friday with a final vote on passage.
NFPRHA has strongly opposed ACA repeal and will continue to work to ensure that it does not become law. Family planning supporters must act NOW to tell their Senators to vote against any version of this bill that would roll back coverage.

First, Enter Your Zip Code