Tell Senators to Oppose Graham-Cassidy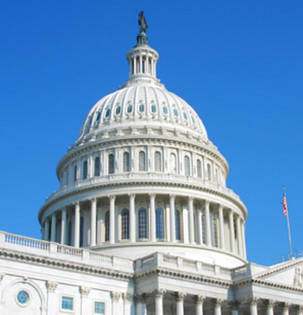 With a looming September 30 deadline, the Senate is making a final attempt to repeal the Affordable Care Act (ACA), pursuing a proposal being championed by Sens. Lindsay Graham (R-SC) and Bill Cassidy (R-LA), in conjunction with Sens. Dean Heller (R-NV) and Ron Johnson (R-WI). The Graham-Cassidy proposal, which is markedly similar to the previous Senate versions of ACA repeal that NFPRHA and public health advocates have ardently opposed, would bar Planned Parenthood and other highly qualified family planning providers who perform abortions and provided more than $1 million in Medicaid services in 2014 from receiving federal Medicaid reimbursements for one year. NFPRHA has identified and been in touch with both Planned Parenthood and non-Planned Parenthood NFPRHA members that are likely affected should the provision survive and ultimately be signed into law by the president.
The Graham-Cassidy proposal also guts health care coverage access for millions of poor and low-income Americans. Specifically, it would end the health insurance subsidies that support low-income Americans' ability to purchase affordable health care coverage, end Medicaid expansion resources that support state efforts to provide Medicaid coverage for individuals whose annual income is no more than 138% of the federal poverty level ($16,642 for an individual in 2017), cap and shift the financial burden of Medicaid to states by imposing a per capita cap funding model, and eliminate the individual and employer mandates. In the place of the subsidies and Medicaid expansion, Graham-Cassidy proposes a block grant to states, which would allow states to waive many of the ACA's consumer protections, including those for people with pre-existing conditions. Arguably, this package is more harmful than previous proposals, as it ends the subsidies and Medicaid expansion earlier, and the block grants end in 2026 without a replacement.
Senate Majority Leader McConnell (R-KY) and the White House have ramped up their efforts to see if they can garner the 50 votes necessary to pass the bill. The Senate Finance Committee has scheduled a hearing for Monday, September 25 at 2:00pm ET and a preliminary analysis from the Congressional Budget Office (CBO) is expected on Monday. Once Leader McConnell is confident that he has the necessary 50 votes (plus a tie-breaker vote from Vice President Pence), the Senate could move quickly because all 20 hours of required debate time was used in their last attempt at the end of July. The Senate would move directly into an open amendment process known as "vote-a-rama" during which it will consider an unlimited number of amendments on the bill.
NFPRHA continues to strongly oppose repeal of the ACA and the attack on the publicly funded family planning provider network, and will continue to work to ensure that it does not become law. Family planning supporters must act NOW to tell their Senators to vote against any version of this bill that would roll back coverage and access.

First, Enter Your Zip Code